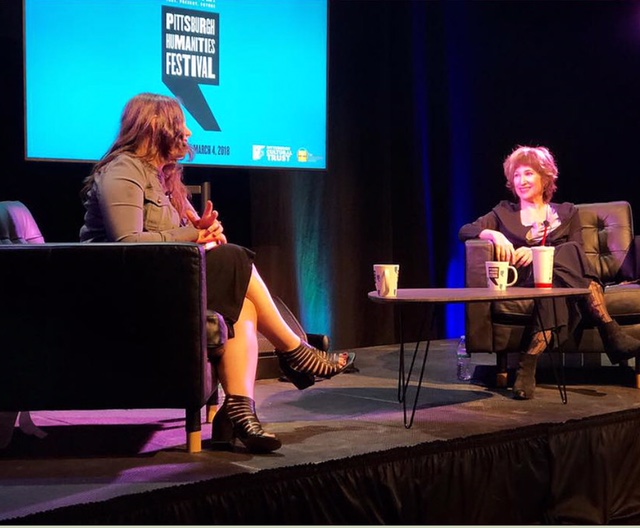 On Stage Interview of Laura Kipnis, on her book, "Sexual Paranoia Comes to Campus," Pittsburgh Humanities Festival
Event Date:
March 4, 2018

1:30 pm Trust Arts Education Center, Pittsburgh, PA

Pittsburgh Humanities Festival

Sex is once again a lightning rod on college campuses, from alarming sexual assault statistics to controversies over free speech and "trigger warnings." Laura Kipnis steps into this already fraught situation with her recent book Unwanted Advances: Sexual Paranoia Comes to Campus. In a scathing expose of what she calls "the new sexual McCarthyism" on campus, Kipnis relates her experiences as the subject of a Title IX investigation (over a controversial essay), and argues that efforts to over-regulate sex have been disastrous, for students, for feminism, and for democracy itself.

Laura Kipnis is a cultural critic and former video artist whose work focuses on sexual politics, aesthetics, emotion, acting out, bad behavior, and various other crevices of the American psyche. Her six books–including Men: Notes from an Ongoing Investigation; How to Become A Scandal; Against Love: A Polemic; The Female Thing: Dirt, Sex, Envy, Vulnerability; and Bound and Gagged: Pornography and the Politics of Fantasy in America–have been translated into 15 languages. Her new book, Unwanted Advances: Sexual Paranoia Comes to Campus, was published in April 2017 from HarperCollins. Kipnis is a professor in the Department of Radio/TV/Film at Northwestern University where she teaches filmmaking.